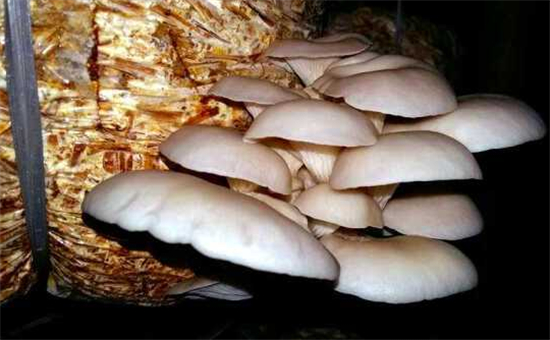 Mushroom cultivation can play an important role in achieving Prime Minister Narendra Modi's dream of doubling farmers' income by 2022 in the North East.
This was disclosed by Dr Anil Kumar Tripathi, Director of the Agricultural Technology Application Research Institute (ATARI) Zone IV, Guwahati, while addressing a state-level mushroom exhibition and national farmers' day event at the Indian Council of Agricultural Research (ICAR), Manipur Centre, at Lamphelpat near here on Monday.
Stating that mushroom cultivation can become an importance source of income for farmers, Tripathi emphasised the need to develop a marketing network for mushroom in the region. He said value addition was also an important part of the marketing strategy.
ICAR Manipur Centre joint director Narendra Prakash and Dr Ratan Kumar Saha of the Directorate of Extension Education, Central Agricultural University, also spoke at the event. It was also attended by Horticulture department director Kh Sayakiran Devi, Horticulture department mission director N Premananda and former director K Kipgen.
Altogether 20 stalls at the mushroom exhibition displayed different kinds of mushroom species, including the commonly available oyster, shiitake, elem and costliest variety cordycyps for its medicinal properties, according to scientist Dr Susheel Kumar Sharma of ICAR Manipur Centre.
"Mushrooms as a diet provides various health benefits to elderly persons as well as growing children," Dr Susheel said. "Due to the absence of cholesterol and high amount of unsaturated fatty acids, mushrooms are the ideal food for heart patients."
Manipur produces 26 metric tonnes of mushroom, including 4.8 tonnes of shiitake, every year, out of India's total production of around 1.2 lakh tonnes.
In the mushroom display competition, the stall of Binita Mushroom Centre, Moirankampu, Imphal East district, bagged the best stall award for displaying a number of mushroom-based products such as mushroom drinks, cookies, noodles, pickles, apart from fresh mushrooms. "We started producing mushroom-based products from 2011 to conserve waste mushrooms in our small space at home," said 50-year-old RK Binita Devi. "It helps in generating income for the family."
Source: The Assam Tribune