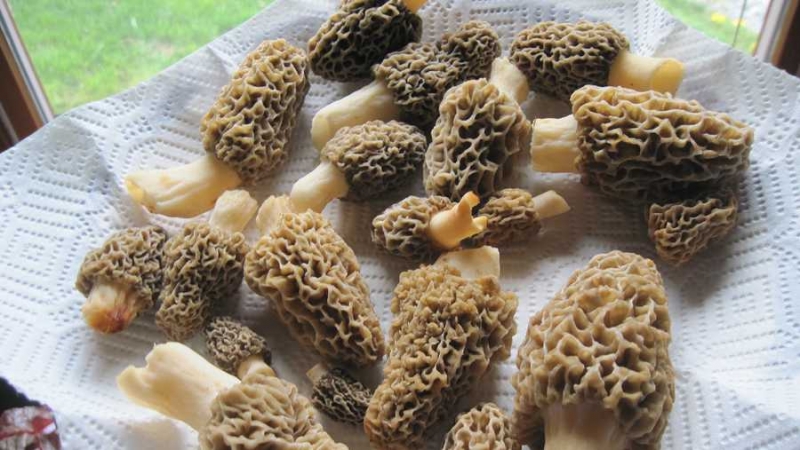 Ron Cook, the founder of the Missouri Morel Hunting Facebook page, told the Springfield News-Leader the forecast for this year's morel season in the Show Me State may be "epic."
"The conditions are really right for them," Cook said in the report. "The season ahead will be one of our more fruitful ones than we've had in the last couple of years."
In Missouri, morel hunting is a hobby for many in the Ozarks and the mushrooms can be found mostly in March and April, but you must have a sharp eye to spot the coveted fungus in the woods.
To help hunters become more successful, Cook constantly updates his 91,400-plus followers through a crowdsourced map. Hunters share pictures of their finds to the Facebook page and Cook maps and tracks them. He also posts updates on how the weather forecast could impact soil temperatures.
Cook shared an update Monday about how morels are now being found more and more in northern parts of Missouri.
"The progression line is trending northerly at a nice pace," Cook posted. "A low-pressure system will arrive this Thursday, bring cooler temperatures that will effect most of the state into next week. We expect this to halt the progression line and stunt the growth of what is above ground currently. It will have no overall effect on the season."
Before you decide to go hunting, it's advised you learn more about what mushrooms are safe to eat, especially since some are poisonous. The Missouri Department of Conservation created a mushroom guide to help determine what is safe to eat.