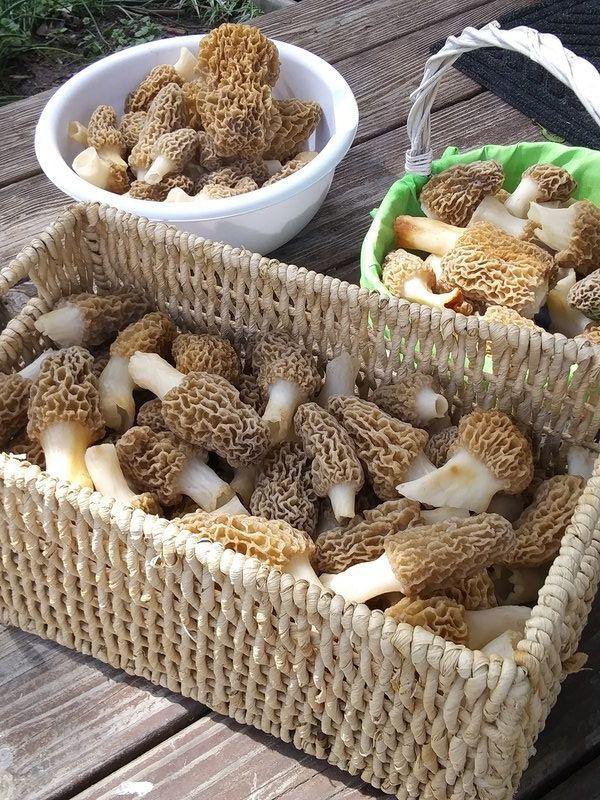 Spring in Goshen means that the fields are turning green, the birds are chirping and it's likely raining buckets. It's also when the fungus hunters emerge to begin their yearly search for morel mushrooms.
Morels are commonly referred to as America's mushroom because they're widespread, easy to identify and (supposedly) very tasty. To be clear, all opinions about the taste of the mushrooms in question are second-hand. I do not eat fungus. A friend I spoke to about them stated that, to him, they are a tastier version of a button mushroom, but that his opinion may be informed by the fact that you can only get them for a small window of time every year.
Anyway, morel-hunting has become something of a spring tradition now, mainly because free mushrooms are better than the pricey versions you can get in stores. But it's also a great reason to get outdoors now that the long, dreary winter is over.
If you get lucky and find lots of morels, you could probably even sell the extra and make a small profit from your adventure. Morels are, thankfully, very distinctive looking. Make sure that you know exactly what you are looking for if you go hunting for them or take a seasoned mushroom-hunter with you. There are a lot of mushrooms out there that you do not want to consume, so be careful.
Look around the edges of forest and around dead trees to begin with. once you find one, start searching that area thoroughly and you'll likely find a lot more.