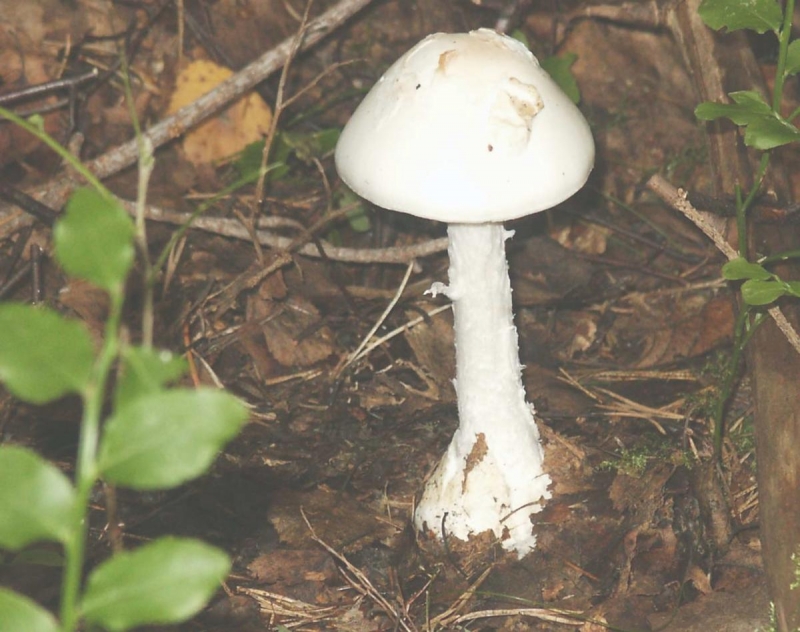 Fed by record rains during the late summer, New Hampshire saw a bumper crop of mushrooms in 2018 — a bounty for experienced foragers but also a danger for amateurs, children and dogs.
The Northern New England Poison Center managed 50 cases of exposure to toxic mushrooms last year, more than half of which involved children 5 years old or younger. The center has responded to 469 cases in New Hampshire since 2010, including a recent high of 97 in 2011, when similarly wet conditions led to a proliferation of fungi.
"2011 was a centennial year — a once-in-a-hundred-year event — and this year was a close runner-up," said Rick Van de Poll of the Northeast Mycological Federation.
A number of species had huge crops, "in some cases more than I had seen in 40 years," he said. Still, "it wasn't a bad year for poisonings," he said.
The worst case Van de Poll saw in 2018 was the result of a common mushroom mistake: misidentifying toxic jack o'lantern mushrooms for gourmet chanterelles.
In September, seven women attending a conference in Alstead became sick and several were hospitalized after cooking a dinner with hand-picked jack o'lanterns.
"We've had some pretty substantial foraging poisonings," said toxicologist Karen Simone, the director of the Northern New England Poison Center. "And I think the problem is that people don't know what they're doing ... and if they get away with it for a while they develop a false sense of security."
She urged amateurs not to assume they can identify mushrooms based on books or pictures on the internet. If you're going to forage, Simone said, join a mycological group and defer to the experts.
Van de Poll, who has eaten more than 300 varieties of wild mushrooms, said that even experienced mycologists come across fungi they can't identify. He estimated that only 80 percent of wild mushrooms have been identified and categorized.
There are six potentially deadly species in New Hampshire, the most common of which is the Destroying Angel, a small, white member of the Amanita genus, Van de Poll said. And people looking for psychedelic mushrooms sometimes mistakenly eat the deadly Galerina.
Most mushroom poisonings are comparatively minor, setting in roughly two hours after ingestion and causing nausea, diarrhea, and vomiting. The more serious cases generally set in six to 12 hours after ingestion, Simone said.
Simone urged parents and pet owners to pay attention to what mushrooms grow in their yard, especially after rains, since the majority of poisoning cases involve young children and animals who eat the new growths.
If you believe a child or pet has eaten a toxic mushroom, take pictures of the fungi or any other mushrooms growing in the vicinity of where it was picked, Simone said, adding that some of the most important identifying characteristics of a mushroom can be below ground, so you shouldn't cut it off at the stem.