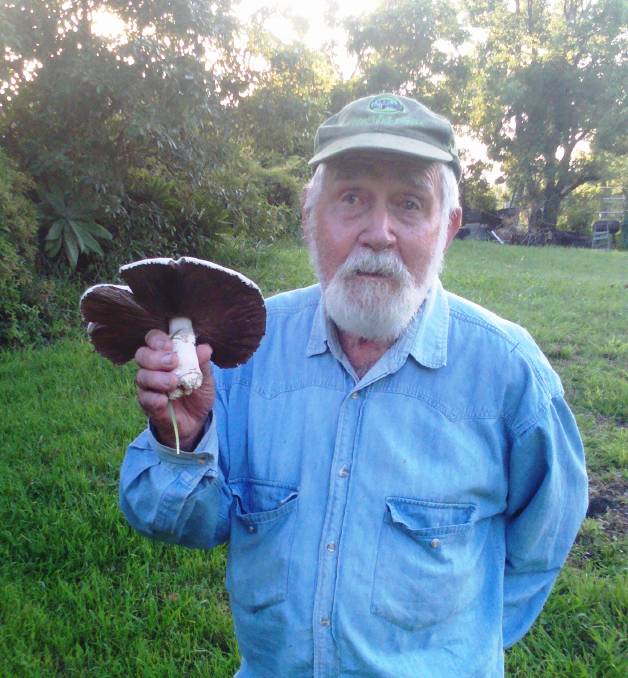 Last week, we brought you the story of a big, fat goanna on Bob Skelton's Minmi property.
Now we're bringing you the story of a big, fat mushroom on his property.
Bob – also known as the Minmi Magster – said it was a "monster mushroom".
The Magster cooked the mushy up on his old gas stove.
"I cut it into four pieces. I couldn't fit 'em all in my big frying pan," he said.
But Magster, we said, how did you know it was OK to eat?
"It's not hard to tell a mushroom. They're flat. You look underneath. They've got the fans in 'em. They go pink and, as they get older, they go black.
"When they're dark like that, that's when they've got the strong flavour. Bloody beautiful.
"You can't mix em up [with poisonous mushrooms] – not if you know what you're doing. I've never had any trouble with mushrooms. I've been eating them since I was knee-high to a grasshopper."
Still, Topics doesn't recommend mushroom-picking. The Magster is an experienced bushy from way back. He knows his stuff.
In the meantime, we'll be keeping an ear out for any more stories of big, fat things at Minmi.