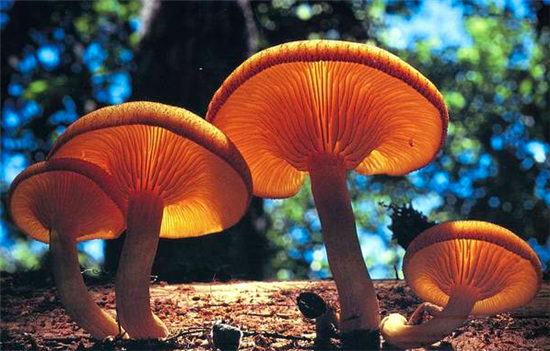 The Western Pennsylvania Mushroom Club will host its monthly meeting at 7 p.m. Oct. 15 at Beechwood Farms Nature Reserve, 614 Dorseyville Road, Fox Chapel.

The results of a recent photo contest will be revealed and there will be a mushroom display table staffed by experts. The meeting is free.

Addiction Recovery Ministry meets Oct. 15

The Addiction Recovery Ministry will host a program at 7 p.m. Oct. 15 at the John Paul I Center, 201 9th Street, Sharpsburg.

Sharpsburg police officer Brian Hoebel will give a presentation on addiction and how it impacts the community and law enforcement.

Newcomers Club to look at birds of prey

The Fox Chapel Area Newcomers Club (FCANC) will meet Oct. 11 and feature Beechwood Farms' presentation "Birds of Prey."

Get an up-close and personal experience with live raptors.

This encounter with nature's flying hunters uses birds of prey to inspire exploration of the natural history of raptors. Beechwood Farms educators will explain the species, the importance of habitat and conservation and human impacts on the environment.

FCANC invites anyone new to the area (seven years or less) to the social meeting at 9:30 a.m. Oct. 11 at Christ Church Fox Chapel, 630 Squaw Run Road East.

Garden Club to hold annual Pizzazz event

The Garden Club of Allegheny County (GCAC) will host the 24th annual Pizzazz shopping event Oct. 23-25 at the Fox Chapel Golf Club.

There will be 35 unique vendors from across the country with items that include flowers, leather goods and silk scarves.

Money raised through Pizzazz enables GCAC to advance the club's mission of promoting horticulture, conservation and historic preservation.

The preview party will be 5 to 9 p.m. Oct. 23, with shopping continuing from 9:30 a.m. to 7 p.m. Oct. 24 and 9:30 a.m. to 3 p.m. Oct. 25.

Admission is $10 or $35 with luncheon. For more information, contact gcacpgh@gmail.com.

Women's business group open house

The Allegheny Valley Chapter of Women's Business Network is hosting an open house at 8 a.m. Oct. 15 at Panera Bread at The Waterworks.

Learn about goal setting, marketing, presentation skills and services to help widen your circle of business.

RSVP to Tiffany Benigni at 412-261-3333, ext. 431, or benigni@hbretirement.com.

Domestic violence topic of Oct. 17 event

Sharpsburg will host a domestic violence community awareness night from 5 to 8 p.m. Oct. 17.

There will be guest speakers, giveaways, food, community resources and local first responders at the municipal building, 1611 Main St.

The event is sponsored by borough police, Allegheny County District Attorney's Office, Alle-Kiski HOPE Center, Crisis Center North, the Women's Center of Greater Pittsburgh and Pittsburgh Action Against Rape.

To reserve a spot, call 412-781-0546, ext 111.

Sharpsmeade Magical Fall Festival Oct. 12

Sharpsmeade Magical Fall Festival returns from 11 a.m. to 3 p.m. Oct. 12 in Kennedy Park.

There will be a bounce house, face painting, an owl, pumpkins, a Harry Potter trivia contest at 1 p.m. with prizes donated by Games Unlimited, non-alcoholic drinks from "Butterbeard's Tavern" and magical themed vendors.

The park is located at 15th and North Canal streets.

Craft show to benefit DARE program

There will be a craft show to benefit the DARE program in Indiana Township.

The event will be from 11 a.m. to 3 p.m. Nov. 10 in the community center, 3710 Saxonburg Blvd.

There will be vendors, bake sales and auctions.