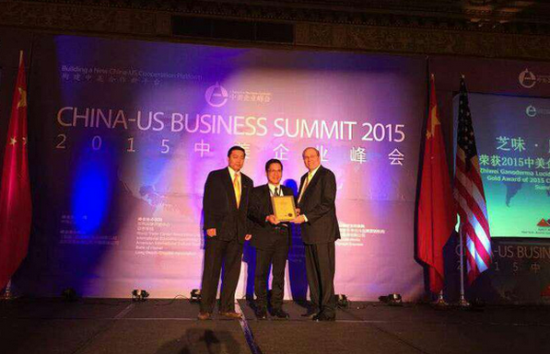 A few days ago, the sixth session of the China-US business summit officially opened in the crystal hall of the famous millennium hotel in Los Angeles,USA.about 300 guests attended the meeting. The deep processing technology patents of the original ganoderma lucidum, developed by Zhongxin Biology, received the gold medal of the summit.
  
That Zhongxin received this reward indicates that the domestic edible fungus deep-processing industry will emerge in the international market. It also means that the medical value of ganoderma lucidum in ancient China's medical field is recognized by westerners.

The China-Us enterprise summit was first run in 2009. It is a non-profit institution approved by the IRS (Internal Revenue Service), and a platform for international communication and cooperation between small and medium-sized enterprises in the two countries. So far, the two countries have opened a number of cross-field cooperation projects.