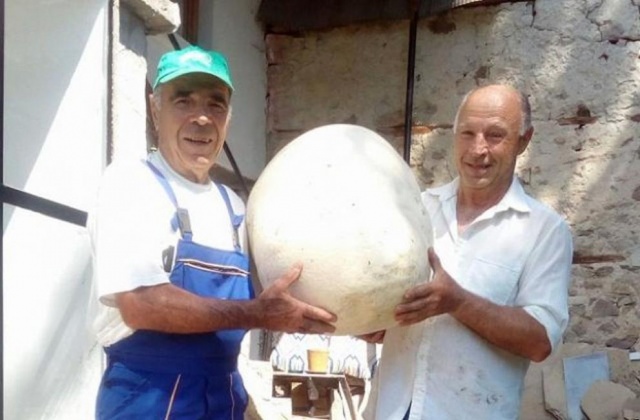 Beekeepers from the Cherelare village of Orehovo found a mushroom worthy of the Guinness Records. The mushroom is an impressive 10 kilograms.
Petar Peltekov and Kouman Bordzhiev found the mushroom in a place above the village. The giant specimen appeared yesterday as the men walked to look at a friend's apiary. On the way, they decided to pick up mushrooms and walking in the direction of Lilkovo, under a walnut found the huge mushroom.
"I'm always find mushrooms that are one and two kilograms, but for the first time I find such a specimen," Peltekov commented.
The diameter of the sponge was about 70-80 cm. "It was as big as a Rhodopean backpipe," added Peter. They also found a lot of mushrooms. In the evening, they cleaned up the huge sponge and cut it, and some of it was cooked in the local café, where many pensioners were gathering.
People in the village are impressed by the record size of the mushroom, advising them to apply for the Guinness World Records.