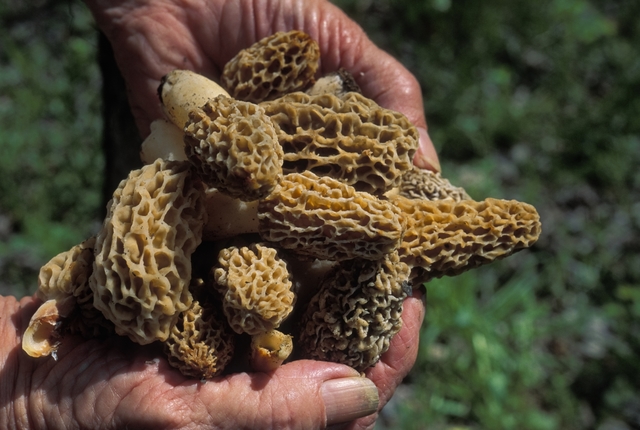 KANSAS CITY, Mo. – Soon there will be fungus among us! And that's a good thing for foragers gearing up for morel mushroom hunting season.
WHAT ARE MOREL MUSHROOMS?
Morel (muh-rell) mushrooms are pale tan or gray fungi with a distinctive honeycomb cap. You could liken them to a cross between a tiny Christmas tree and a sponge. They grow in a variety of sizes, but most average three to four inches tall.
Morels are popular for their flavor and texture. Even people who don't like mushrooms often find they like morels. Those people often say they don't like mushrooms because of the slippery, slimy texture. Morels have a unique, meaty texture with an earthy and nutty flavor.
WHEN CAN YOU START HUNTING?
Part of the allure of hunting morels is the fact that they only pop up during a short period each year, usually from April to May.
Morels grow quickly, almost overnight! Hunters will start finding them when daytime temperatures fall between 60-70 degrees, with nighttime temperatures hovering around 40 degrees. Soil temperatures also play a factor, with optimal mushroom growth in soil between 45-50 degrees.
April is usually the peak season in Missouri, but there is no accurate way to predict its beginning or end.
There are a few Facebook pages that keep track of findings from local mushroom hunters. Keep an eye on the maps they post to see when you should start hunting in your area.