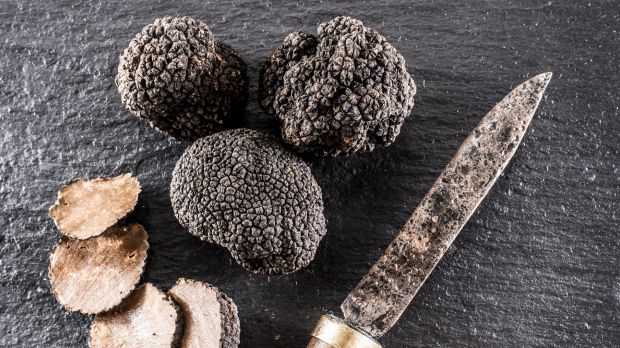 It would be a stretch to call it a cloak-and-dagger operation, but growing truffles is something of a mystery all the same. It involves top-secret inoculation techniques, underground scanners and specially trained dogs.
Even experienced growers don't know exactly how the roots of their trees came to be in a symbiotic relationship with the subterranean Tuber melanosporum, which about this time of year starts producing black, pungent fruiting bodies sought by epicureans the world over.
Although truffles have been turning up – of their own accord – in European forests for millions of years, cultivating them in Australia has been something of a holy grail. Truffles were introduced to Tasmania and Western Australia in the early 1990s, and there are now up to 400 farms around the country. Truffle-farming consultant Noel Fitzpatrick is one of those helping to spread the word.
Fitzpatrick, who advises people living everywhere from Stanthorpe in southern Queensland to Kangaroo Island off South Australia about growing them; next month he will give a public workshop in Melbourne.
As with any horticultural pursuit, the right site is critical, Fitzpatrick says. Truffles need a winter-low average of between 2 and 6 degrees coupled with a summer-high average of between 22 and 26 degrees. They like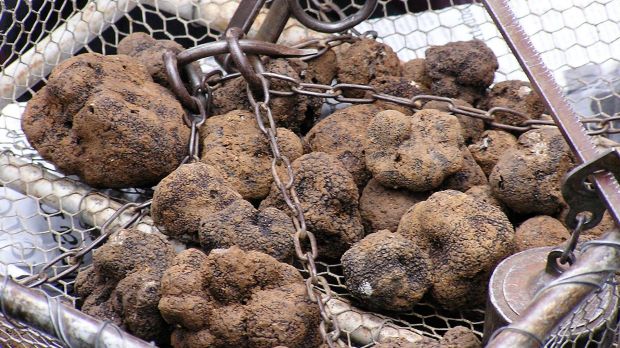 Tree seedlings – usually oaks or hazelnuts – are then inoculated with the fungus. Fitzpatrick, who has been growing truffles for 10 years and was one of the founding members of the Australian Truffle Growers Association, says even he is not sure of the specifics involved in the process.
We do know that in the early 1800s, a French farmer named Joseph Talon began to transplant self-sown seedlings around oaks naturally infected with the fungus, thereby showing it was possible to step in and expand production. Through the 19th century harvests grew but by the early 1900s world wars, urbanisation and land clearing had taken their toll.
The industry is once more on the up. Propagation techniques have taken more high-tech turns and the fungus is now introduced to the roots of seedlings by horticulturalists. Since Fitzpatrick planted his inoculated oak trees – predominantly Quercus ilex but also some Quercus robur – in mid-2007, he says many advances have been made and it has become possible to buy "certified inoculated trees", which are guaranteed to have at least 30 per cent of their roots infected with the fungus and no competing fungi or pests.
Fitzpatrick, who harvested his first truffles in 2013 and expects to produce a commercial crop by 2020, says part of the allure for him has always been the
While black truffle (Tuber melanosporum) harvesting is now in full swing, Australian farmers have also started growing the white Bianchetto truffle (Tuber borchii, which is ripe from mid-winter to spring) and the summer truffle (Tuber aestivum, which is gathered in late summer and autumn).
Farmers use trained dogs to locate them and Fitzpatrick says a well-trained dog will only sniff out perfectly ripe ones. In recent years underground scanning devices have also been developed to study fungal activity in the soil.